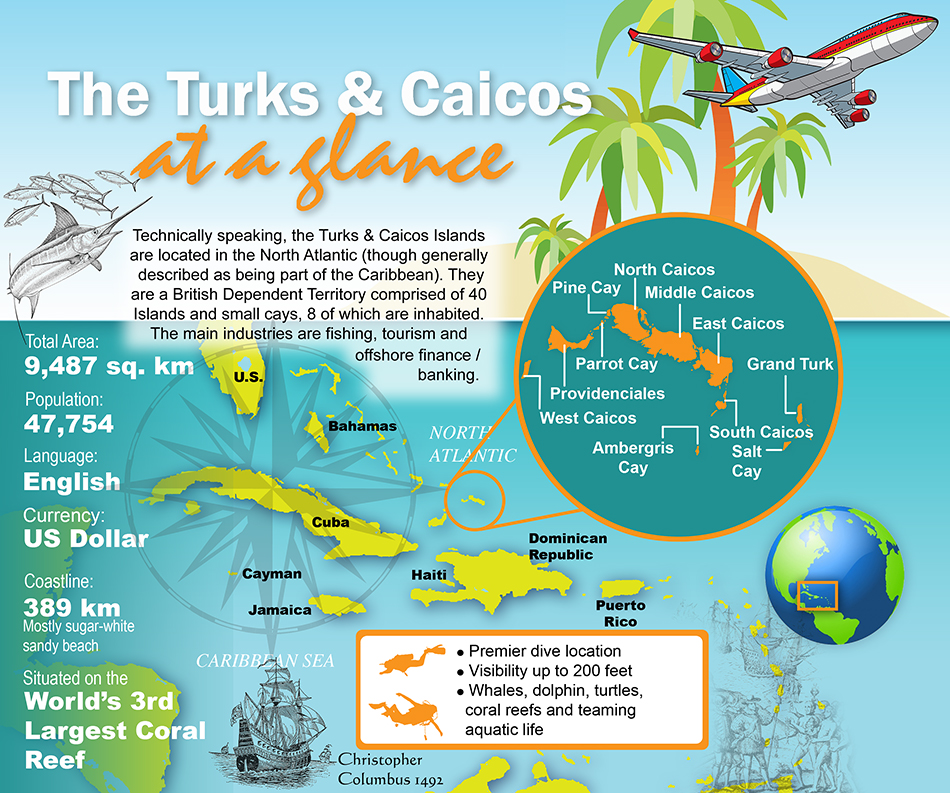 The Turks and Caicos Islands are a chain of small islands southeast of Miami, Florida just below the Bahamas. These islands are comprised of approximately 40 different islands and cays; eight of which are inhabited. Providenciales or "Provo" as it is affectionately known by the locals, is the most populated and developed of all the islands. The pristine beaches are among the most beautiful in the world, boasting stunning turquoise waters and powder white sand. The islands are home to approximately 30,000 full time residents, and annually welcome approximately 1,000,000 tourists (cruise ship passengers in Grand Turk account for the majority).
Whether you are looking for an investment or looking for a second home or ideal place to retire the Turks & Caicos has it all: beachfront, oceanfront and canal front homes; luxury condominiums; majestic hillside homes, tracts of undeveloped land and private islands to call your own.
There has been significant price appreciation on Providenciales, North Caicos, Middle Caicos and more recently Grand Turk (the latter on foot of the opening of the Carnival Cruise port on that island). That price appreciation is (in our view) part of a global trend which has lead to dramatic price increases across the board in the Caribbean Basin. It is also our view that the Turks & Caicos has more to offer going forward in terms of quality of life, infrastructure and convenience than any of the competing jurisdictions (see article entitled "Why buy real estate in Turks & Caicos") and has more potential upside than the bigger named destinations (Bermuda, Cayman, BVI).
Although foreign investors tend to buy in cash or take advantage of cheaper financing alternatives in their home countries it is worth noting that local banks and trust companies will finance between 50% and 70% of the purchase price.