The following properties listed for sale with Turks and Caicos Property, have recently been reduced in price. We welcome inquiries and look forward to personally showing you these properties while you are visiting the Turks and Caicos Islands. Now is a particularly good the time to purchase the Turks and Caicos property you have always dreamed of!
Attention Buyers! Turks and Caicos Property Price Reductions
Leeward Building Lot close to Grace Bay Beach – This .58 Ac. Leeward building lot located on Seagull Alley in Providenciales' most coveted neighborhood.     Reduced from $295,000 to $225,000
Villa Renaissance, Grace Bay Beach 2 Bed Beachfront Penthouse – This 1,493 sq. ft. beautifully customized condo is located beachfront on the 3rd floor.         Reduced from $899,000 to $849,000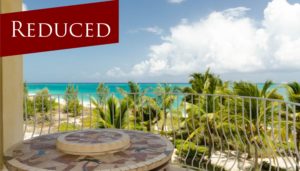 "Breezy Villa" Long Bay Oceanfront Vacation Villa – This Turks and Caicos property is situated on .54 of an Acre and is comprised of 2 adjacent buildings.             Reduced from $2,200,000 to $1,975,000
"Long Bay House" Turks & Caicos Luxury Real Estate –  The unique 6 bedroom beachfront estate, is situated on over 2 Acres of prime Turks and Caicos land.     Reduced from $7,900,000 to $6,700,000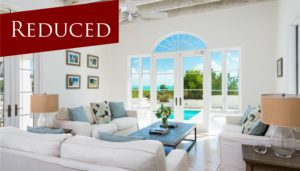 If you would like to make an appointment to view any of the above Turks and Caicos Property listings or other Turks and Caicos real estate listings, please contact Bernadette Hunt. Bernadette would also be delighted to meet with you to answer any further questions regarding purchasing real estate in the Turks and Caicos Islands.