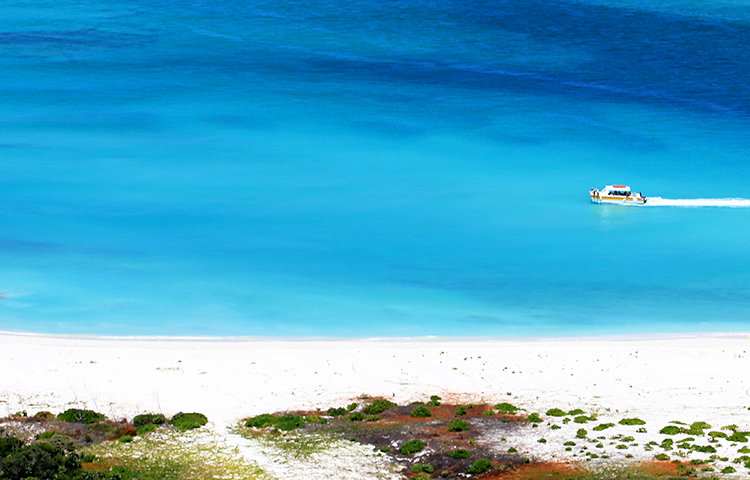 This resource gives you details of the airlines flying into the Turks and Caicos Islands together with basic information on getting around and staying connected. We do recommend that you have your travel agent arrange as much for you in advance of your arrival as possible, but the following may help if you prefer to find your own way.
Immigration
A passport and a return ticket are required to enter the Turks & Caicos Islands. Until recently US citizens were able to get in on a drivers license / birth certificate but that has changed with increased security.
Providenciales (""Provo" / PLS) is the main port of entry and visitors have a number of choices.
International airlines flying to Provo include:
International Airlines
American Airlines
– Direct from Miami daily, and from JFK on Sat & Sun.
Delta Airlines – 6 days a week from Atlanta (no Tuesday flight), plus a second flight on Saturday.
JetBlue – Daily from JFK and Saturday direct service from Boston. NEW direct service from Fort Lauderdale, Florida.
US Airways – Direct service from Charlotte on Tuesday, Saturday and Sunday.
British Airways – From London Heathrow on Sundays with a stop in Nassau.
Air Canada – Direct from Toronto Wednesdays, Saturdays and Sundays, from Montreal on Thursdays and from Ottawa on Mondays.
West Jet – Direct flights from Toronto.
Southwest Airlines– NEW flights from Fort Lauderdale, Florida.
Continental Airlines – Charter flights on Sat from Philadelphia.
Bahamas Air – Nassau to Providenciales – Tues, Thurs, Sun.
Taxis
When you arrive on Provo you can find taxis right out side the international arrivals terminal who will take you to your hotel / villa. The current fare is approximately $18-20 for the 10 minute ride.
Car rentals
Grace Bay Car Rentals, Hertz and AVIS and a few smaller rental outfits such as Scooter Bob Car rental on Providenciales.
Ferry to North Caicos, Middle Caicos and South Caicos
The TCI Ferry service which is operated from Heaving Down Rock on the Leeward Cut (the eastern end of Provo) is a fun and cost effective way of visiting the Caicos Islands. The North Caicos ferry takes you in front of homes and villas on the private islands Pine Cay and Parrot Cay – the latter is second home to a number of celebrities including Bruce Willis, Donna Karan and Keith Richards. If you have organized a rental car on North you can drive across the causeway to Middle Caicos and see that island too. The South Caicos service is aimed more at residents but there are places to stay overnight if you want to make a trip (see the Caribbean Cruisin website).
Internet Access
Most hotels and rental villas provide convenient internet access. If this is important to you, check before you arrive. If you find yourself in a hotel / villa without access you can find internet hotspots in several restaurants/ bars around Grace Bay and in the resorts.